As more retailers move to a cashless experience, some lawmakers are taking notice. Currently only Massachusetts state law specifies that a business MUST accept cash as a payment form. NJ is considering a similar ban that would mandate that businesses in the state continue to accept paper US currency for transactions.
What do you think? Plastic all the way, or are you old-school and like carrying paper money around?
---
More retailers are banning cash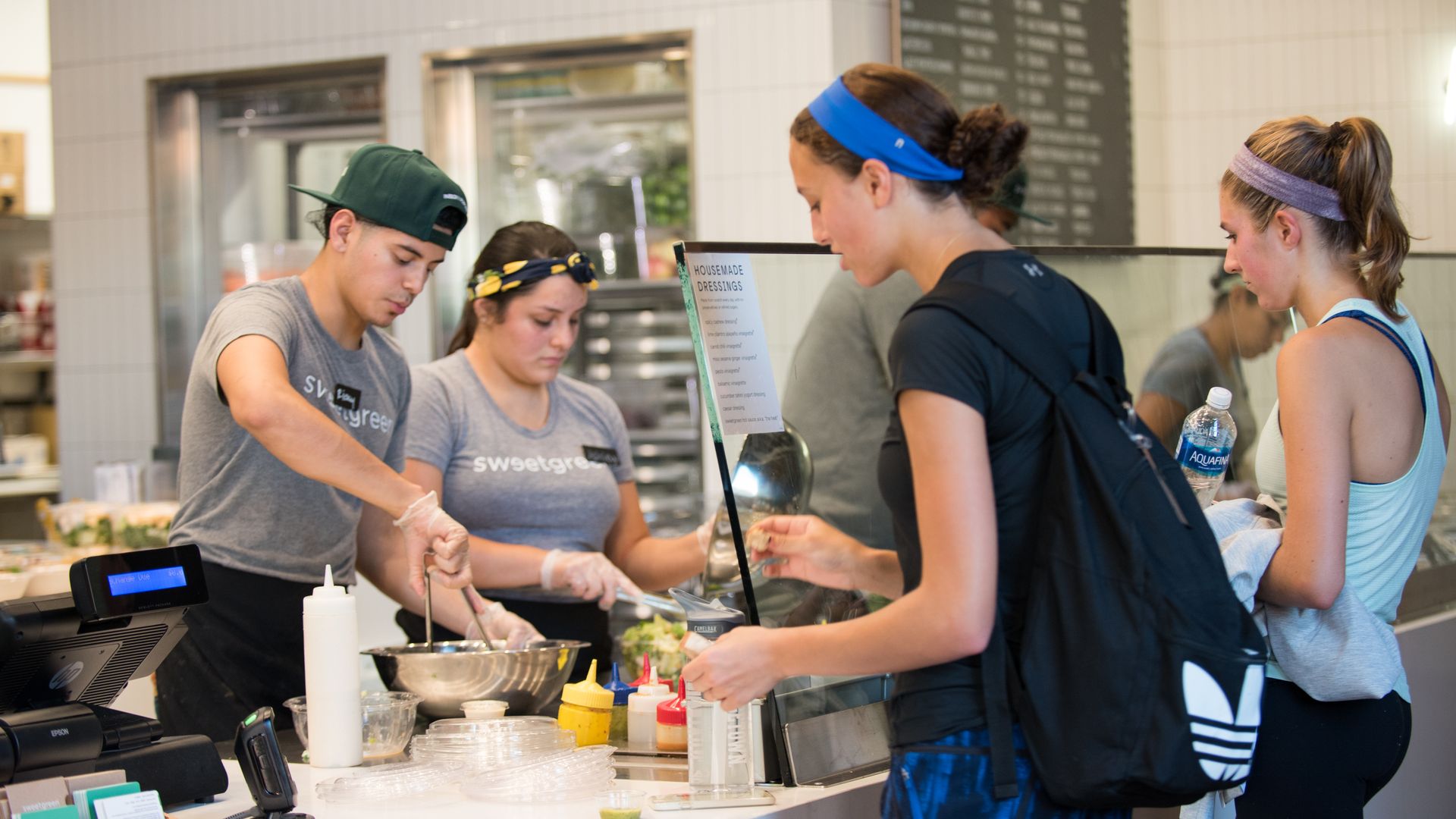 More and more businesses like the Drybar chain of blow-dry salons don't want your money — the paper kind at least, The Wall Street Journal's Katherine Bindley reports.
The big picture: Chain restaurants Sweetgreen and Dig Inn have stopped accepting cash at nearly all of their locations, as have a Starbucks in Seattle and some pubs in the U.K. Massachusetts is currently the only state that requires retailers to take cash, but the inconvenient and sometimes awkward frustrations caused by cash bans have prompted lawmakers in New Jersey, New York City, Philadelphia and D.C. to consider taking up similar legislation.
---